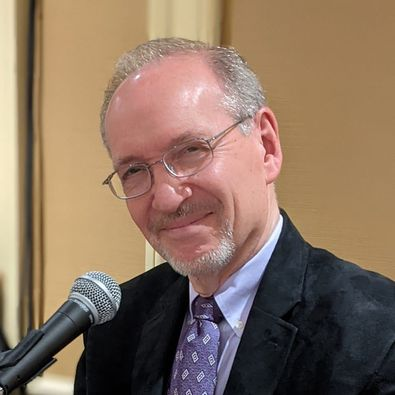 Gary Appleton I began studying piano in 2nd grade, and started conducting in high school, before enrolling as a music major in Wheaton College Conservatory, with concentrations in piano, voice, and conducting. In the summer of 1973, I directed one of six groups with the Continental Singers and Orchestra, responsible for 42 young people, age 16 to 25, in a 10-week summer concert tour across the US and northern Europe. Since 1974 I've served as Minister of Music at several churches, starting at First Baptist, Downey, CA, with multiple choirs, including 125-140 high school & college singers in 10-12 annual Living Christmas Tree performances, a 30-minute television special, and multiple choir tours. The 2nd morning service was broadcast live in LA.
In 1980 I became the Minister of Music at Calvary Church in Charlotte, NC, with 4 weekly services, and a 90+ voice Choir & Orchestra, while hosting and producing a daily and weekly radio program. Starting in 1984, I served for 13 years as Pastor of Music and Worship at Westminster Chapel, in Bellevue, WA, and conducted combined concerts with other churches in the northwest. In the 2000 I accepted a position as Minister of Music at Fairhaven Church in Centerville, OH. Besides weekly services and seasonal concerts at the Church, I conducted a 100-voice choir & 45-piece orchestra in concert at the Fraze Pavilion in Kettering on the first anniversary of 9-11, with all 5 branches of the military, police and fire. In 2004 I was called as Pastor of Music and Worship for the Traditional Service at Centerville Community Church, serving there until 2016, then served as interim Minister of Music at the Kettering Seventh Day Adventist Church from Sept. through December of 2016. Since the fall of 2019 I have been choir director at Patterson Park Church in Beavercreek, OH, preparing the choir for two morning services, pianist for congregational worship, and directing the choir and orchestra in services and concerts.
From January 2004 until the pandemic started, I was contracted as pianist in the lobby of Kettering Hospital. I've been playing professionally in Chicago, LA, Charlotte, Seattle and Dayton for over 40 years. Whether it's for a wedding, reception, anniversary party, corporate luncheon, banquet or a memorial service, I promise to help make your special occasion a memory with beautiful music.